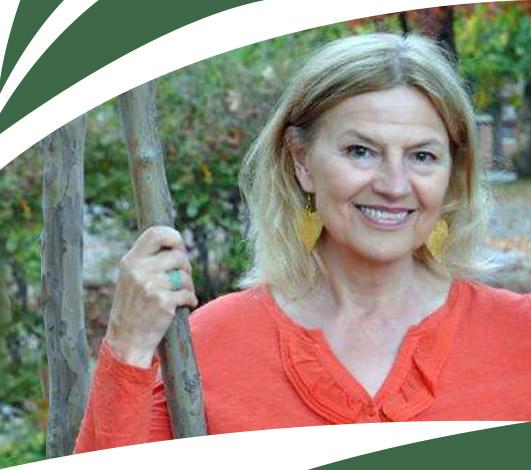 DIAN WILLIAMS
FACILITATOR
Ongoing Study of Enneagram Coaching
Steering Team Member and Speaker for Compassion Fayetteville
Leader of Taize Services
Advisory Team Member for Independent Association of Unity Ministers
Certified Oneness Blessing Facilitator
After a 12 year stint as a Unity Minister, I retired to co-found an online ministry, Ministerial and Pastoral Care Services.  During this interval of switching from nonstop activity in the ministry, my husband and I relocated from Houston to Fayetteville, AR to find a much quieter, smaller city to match our new lifestyle.  The relocation has been an enormous benefit to help hone my skills as a volunteer organizer and peace activist for causes dear to my heart.  A large part of my time is spent devoted to organizing and facilitating workshops and presentations designed to inspire and help heal others.  The Taize service offers music, meditation, chanting, singing, and praying for self, others and the world.
Certified Edgewalker Facilitator, Certified Spiritual Intelligence Coach – SQ21 from Deep Change, Ordained Unity Minister, BS Health Sciences, Nurse, I.V., Team Therapist
I embraced the Edgewalker philosophy from the moment I heard the word, Edgewalkers. I have always been one, and the name fit perfectly.  I have always taken risks, pushed the limits, found ways to rise above challenges, and read and planned for the future of humanity…..my own and other's. Taking the Edgewalker message to others in the form of Coaching, Speaking and Inspiring, have helped me manifest so much more in my own life. As I have healed, so I am fortified by the teachings to help heal others. In my most fulfilling years, I hope to offer my services to many, many people, especially other Edgewalkers who are on their own path to healing and fulfillment. Each path is unique but also interconnected with all others. In this sense, we are all One, and being Edgewalkers binds us even more closely.